Are stained, broken, or cracked teeth causing you to lose confidence?
Cosmetic dentistry can correct or conceal imperfections in your teeth to boost your self-esteem.
Dr. Mark Davis is a Scottsdale, AZ, dentist who can give you a beautiful smile through a custom dental treatment plan.
Our Featured Cosmetic Dentistry Procedures
These thin shells are bonded to the front surfaces of teeth to mask imperfections beneath. Porcelain veneers instantly enhance the aesthetics of your smile by altering the shape, size, texture, length, or color of teeth. They can even address minor misalignment issues without the need for braces or Invisalign®. On average, veneers last 10 years and remain vibrant and indistinguishable from your natural teeth.
For minor surface stains, professional teeth whitening may be all you need to create a brilliant smile. Dr. Davis offers in-office and take-home whitening treatments, both of which are supervised. Dr. Davis will monitor your progress throughout treatment to minimize your risk of side effects. Teeth whitening is also a great addition to a full mouth reconstruction or smile makeover.
Smile Makeover
A smile makeover plan is a combination of two or more cosmetic dentistry treatments that are entirely customized to your needs. Dr. Davis can review your goals and recommend the treatments that will best highlight your natural beauty. It is our goal to help make your dream smile a reality.
Dental Bonding
Dental bonding masks minor structural and cosmetic dental imperfections. Bonding is ideal for patients who want to close gaps between teeth, conceal chipped or discolored teeth, or lengthen disproportionately small or worn-down teeth. Treatment is pain-free and delivers natural-looking results.
Are You Ready To Smile Confidently?
Contact Davis Dentistry Today
Dr. Davis is a cosmetic dentist who combines artistry with science to give you a gorgeous and healthy smile. Dr. Davis has transformed smiles in Greater Scottsdale, AZ, since 2009. He understands the importance of listening to each patient's needs to determine which dentistry treatment (or combination of treatments) will help them reach their cosmetic goals. It is the aim of our dentist and our entire staff at Davis Dentistry to foster relationships with each patient to help them feel comfortable and confident in their dental care.
Contact our Scottsdale, AZ, practice today to request your cosmetic dentistry consultation.
Dramatic Results
For a Confident Look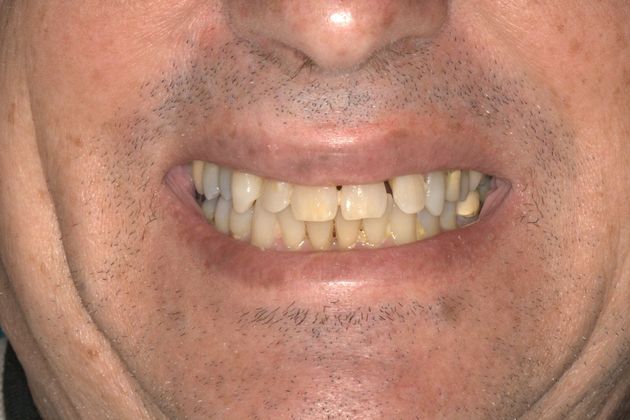 We Make Scottsdale Smile
"We are always treated as valued customers and like family."
Always have a great visit. Staff very friendly and professional. We are always treated as valued customers and like family.
View On Google
Efficient and friendly. You always feel comfortable that they are providing the best professional dentistry and in a comfortable environment.
View On Facebook
How To Make Your Cosmetic Treatment Last
Caring for your teeth and gums after your cosmetic treatments will help maintain your restorations and keep your teeth looking bright and healthy. It is important to follow our dentist's care instructions following any procedure. Below are some common tips to make restorations and teeth whitening last:
Maintain Oral Hygiene
Brushing your teeth twice daily and flossing once daily is the best way to maintain the health of your teeth and gums. Maintaining good oral hygiene reduces harmful bacteria, protects new restorations, and keeps your smile white.
Routine Dental Visits
Coming to our Scottsdale, AZ, office twice a year for routine dental care is crucial in maintaining the health of your new smile. Our dentist will ensure your restorations are in good condition while maintaining the health of your teeth and gums.
Protect Your Teeth
Avoid biting on hard objects like ice or pencils, and opening packaging with your teeth. These actions can damage your restorations. You should also avoid or minimize dark-colored foods and drinks to keep your smile white for as long as possible.
We Provide Expert Dental Care
In a Caring Environment